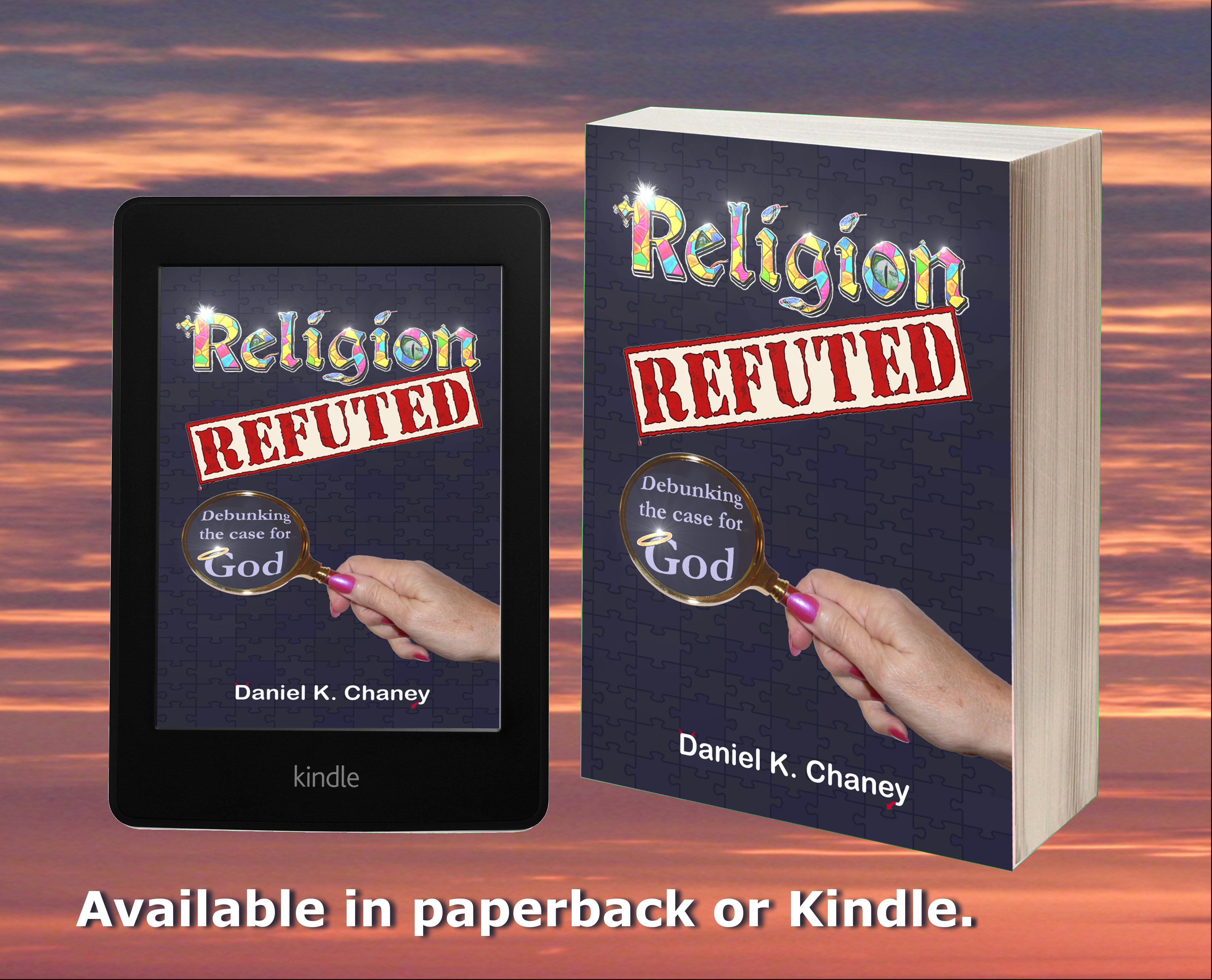 The book Religion Refuted is available (for preview or purchase) from Amazon. Click below to select either the paperback version or the Kindle version:
Just click one of the links above. Thankyou!
After you've read the book, I'd love to know what you thought of it. You can send me a message from the About the author page.